Anti-aging | Regenerating | Nourishing
Regular price
Sale price
CHF 21.00
Unit price
per
Sale
Sold out
Our 100% Organic Argan Oil is nature's best guarded, all-in-one secret for glowing hair, skin, and nails since it contains over 100 essential components that make the oil a potent antioxidant. This light yet very moisturising oil has the highest concentration of Vitamin E and amino acids found in nature. 
Ingredients

100% Cold-pressed Argania Spinosa Kernel Oil.
Why You'll Love It!

Preserves the skin's moisture and has softening properties.
Tames and soothes the hair and gives it a healthy shine.
Reduces wrinkles and improves the elasticity of the skin.
Ideal for brittle nails, dry hands and rough skin on your feet.
Soothes and heals chapped lips perfectly, especially in winter!
Suitable For

All Skin & Hair Types!

Proven to prevent Anti-ageing, anti psoriasis, anti-redness and anti-acne.

Not a food product. For external use only.
Share
View full details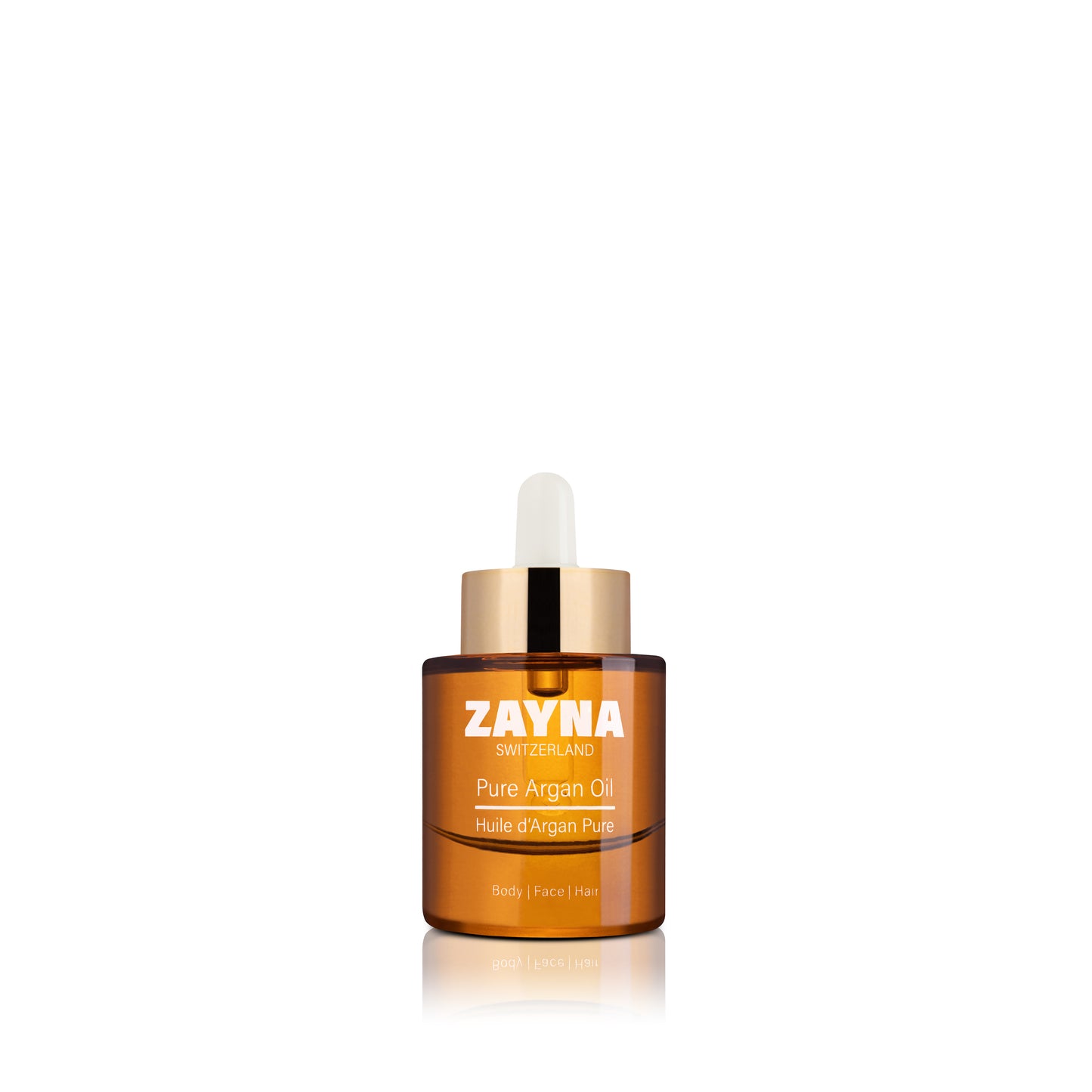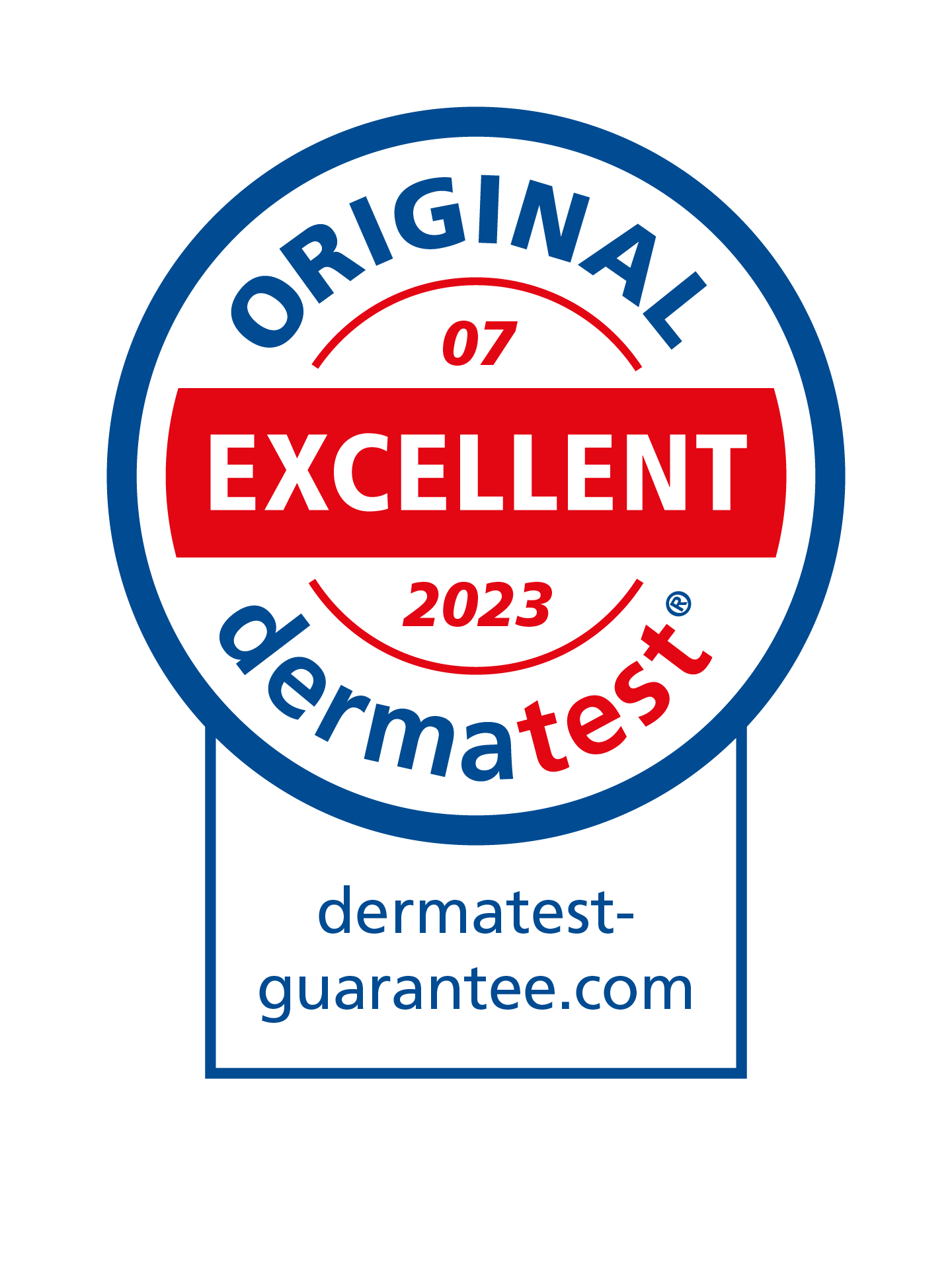 How To Use Argan Oil
Face

Benefits: It is a natural beauty oil that moisturizes, slows aging, and increases the skin's suppleness and elasticity. Ideal for skin types that are dry, sensitive, mature, prone to acne, and damaged.

How to: Apply 2-3 drops as a day or night anti-ageing treatment. Using your fingers and palms, pat or massage using circular movements and let it absorb.

Pro tip: Poured too much oil? Rub it on the backs of your hands, on your neck, or apply to the ends of your hair!

Hair

Benefits: Argan Oil's natural antioxidants, Vitamin E, and vital fatty acids rejuvenate the suppleness and gloss of hair while shielding it from UV radiation, heat damage, and dandruff. Argan repairs and nourishes healthy hair and a shine that radiates from the inside.

How to: Apply as a mask 1hr before shampooing or as an after shampoo, especially to prevent split ends.

Pro tip: Depending on your hair type, make sure to try out a small quantity at first. You want to avoid making your hair look greasy!

Body

Benefits: Argan oil is ideal for retaining moisture on your face and body, resulting in smooth, baby-soft skin. It helps to prevent wrinkles by noticeably plumping and improving suppleness because of its potent antioxidants and vital fatty acids.

How to: Based on your skin's needs, apply evenly to desired body part and gently massage.

Pro tip: Regularly use Argan Oil during pregnancy to prevent stretch marks. Apply as an Aftersun to help soothe and regenerate your skin!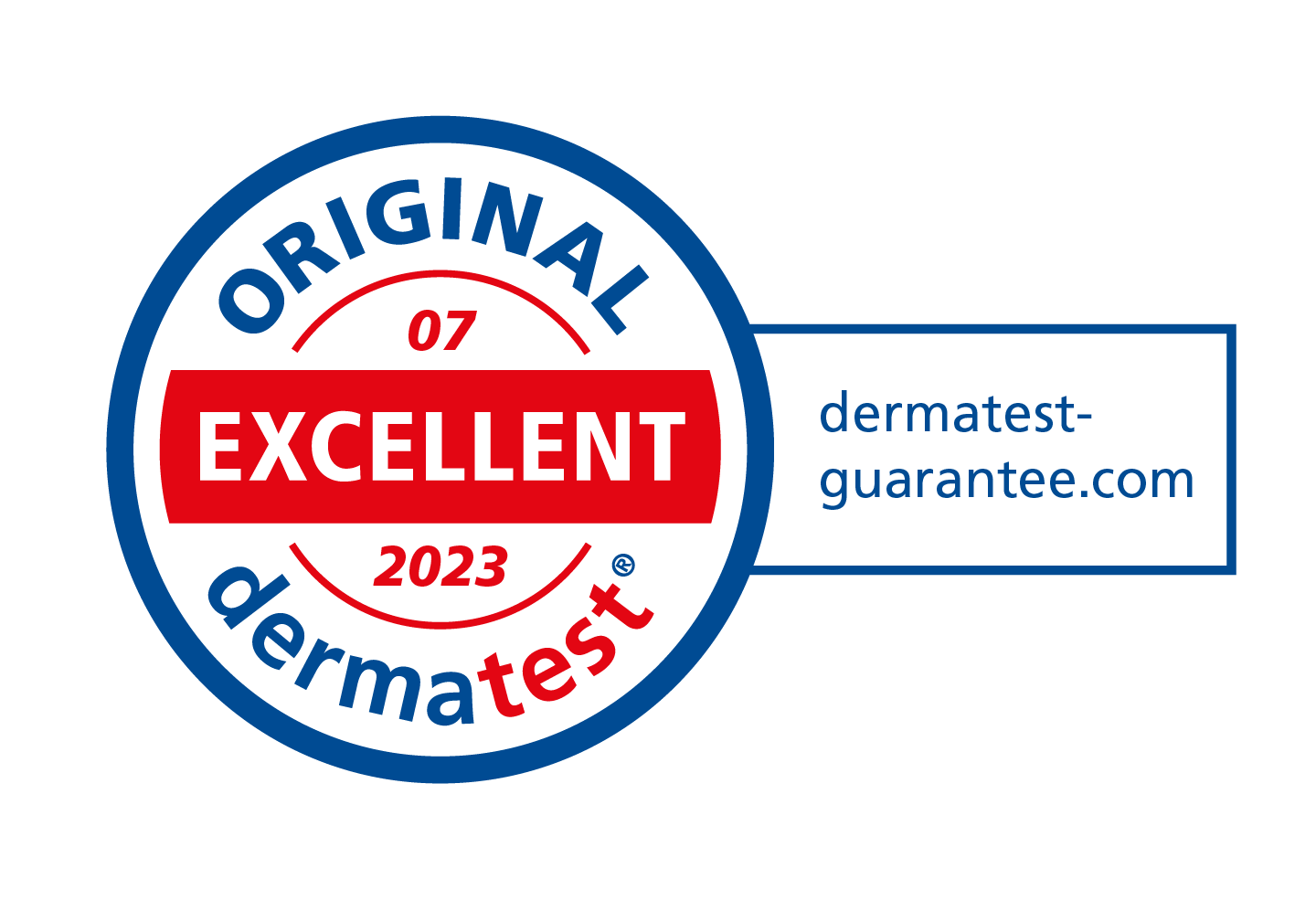 Tested Product
Our Pure Argan Oil is dermatologically tested and suitable for a wide range of skin types, including sensitive skin.
Read More
FAQs
IS ARGAN OIL RIGHT FOR ME?

Argan Oil is ideal for ALL skin and hair types. Just make sure to use the amount that corresponds to your skin and hair type.
WHAT IS THE TEXTURE, SCENT AND COLOUR OF ARGAN OIL?

Argan Oil is light-weighted in texture, not too watery nor too sticky. It is rather smooth and is quickly absorbed.

Cosmetic Argan Oil has a unique, natural nutty smell which is not strong.

The original Argan Oil is pale yellow/gold coloured and looks a little bit 'cloudy'. If you see a sediment at the bottom of the bottle, don't worry!  Argan Oil that looks crystal clear is most probably fake.
HOW DO I INTRODUCE ARGAN OIL TO MY SKIN/HAIR CARE ROUTINE?

Your beauty regimen will work like magic with our 100% organic Argan Oil. So apply day or night, before or after your usual routine.
IS ARGAN OIL GOOD FOR IRRITATED SKIN?

The answer is yes!

Argan Oil contains naturally occurring linoleic acid, which can help soothe irritated, acne-prone skin by decreasing inflammation. As well as protect your skin from sun damage.
DOES ARGAN OIL HELP WITH HAIR GROWTH?

Applying our Argan Oil regularly can help boost hair development and restore natural lustre to the strands. 
WHY IS ARGAN OIL USUALLY BOTTLED IN DARK GLASS?

Plastic or clear glass bottles can make the oil deteriorate, especially when in contact with the sun. Therefore, the oil loses its properties. Our product comes in highly recyclable amber bottles, so you don't have to worry about environmental contamination.